Amrit Bharat Station Scheme' is a welcome initiative scheme under which there are a total of 1309 stations that are going to be redeveloped. Out of that, 95 stations are chosen to be redeveloped in West Bengal. Have a look here at the 95 stations In WB which are to be redeveloped:
Amrit Bharat Station Scheme List West Bengal
In West Bengal total of 95 stations are earmarked for Amrit Bharat Station Scheme. Here is the list:
Adra
Alipur duar Jn.
Aluabari Road
Ambika kalna
Anara
Andal Jn.
Andul
Asansol Jn.
Azimganj
Bagnan
Bally,
Bandel Jn.
Bangaon Jn.
Bankura
Barabhum
Barddhaman
Barrackpore
Belda
Berhampore court
Bethuadahari
Bhaluka Road
Binnaguri
Bishnupur
Bolpur Shantiniketan
Burnpur
Canning
Chandan nagar
Chandpara
Chandrakona Road
Dalgaon
Dalkhola
Dankuni
Dhulian Ganga
Dhupguri
Digha
Dinhata
DumDum Jn.
Falakata
Garbeta
Gede
Haldia
Haldibari
Harishchandrapur
Hasimara
Hijli
Howrah
Jalpaiguri
Jalpaiguri Road
Jangipur Road
Jhalida
Jhargram
Joychandi pahar
Kaliyaganj
Kalyani Ghoshpara
Kalyani
Jn
Kamakhyaguri
Katwa Jn.
Khagraghat Road
Kharagpur
Kolkata
Krishnanagar City Jn
Kumedpur
Madhukunda
Malda Court
Malda Town
Mecheda
Midnapore
Nabadwip Dham
Naihati Jn.
New Alipurduar
New Cooch Behar
New Farakka
New Jalpaiguri
New Mal Jn.
Panagarh
Pandabeswar
Panskura
Purulia Jn.
Rampurhat
Sainthia Jn
Salboni
Samsi
Sealdah
Shalimar
Shantipur
Sheoraphuli Jn.
Sitarampur
Siuri
Sonarpur Jn.
Suisa
Tamluk
Tarakeswar
Tulin
Uluberia
What is the Amrit Bharat Station Scheme in WB
The Amrit Bharat Station Scheme is a Central Government oriented scheme aimed at improving the condition of railway stations across the country. The total budget of the scheme is 24,470 crores which is quite a lump sum amount.
On 6th August 2023, that is, on Sunday, Our Prime Minister laid the Foundation Stone for the redevelopment of 508 stations across the nation via video conferencing. Under this, the foundation stone has been laid for 37 stations of the West Bengal District under the Amrit Bharat Station Scheme.
The Ministry of Railways has ensured to take care of all the modern facilities which are needed for a smooth and efficient journey for all travelers. From wifi facility to Air conditioned waiting halls, everything will be up to the mark.
Objectives of the Amrit Bharat Station Scheme
The Amrit Bharat Station Scheme aims to provide passengers with well-equipped features of the upgraded Railway Station in order to have an efficient train some of the objectives of the Scheme are as follows:
The upgraded station will not only be a place of tour and travel but also, it will serve the purpose of business activities.
Business activities such as shopping, conference meetings, etc will also take place.
The Amrit Bharat Station Scheme foresees the expansion of railway stations with a prolonged-term vision.
The Policy of the scheme is based on Master Planning.
The scheme aims at the creation of Roof Plazas and City Centres at the station that too in the long run.
The scheme will serve for the introduction of new amenities in the railway stations as well as the redevelopment of old ones.
Amrit Bharat Station Scheme Scope Of Work in WB
Scope of Work(SOW) means that, in an agreement there is an area where a clear description about the work to be done is explained. Scope of work under Amrit Bharat Station Scheme is as follows:-
Free Internet Connectivity – Travellers will get the benefit of free wifi in the railway stations. The plan of the scheme is also subjected to cover 5G tower.
Installation of Cctv cameras – Cctv cameras are also going to be installed in the stations. Everything will be monitored in the station.
Well-Equipped Amenities – Public sitting room, potable drinking water, waiting halls, restaurants, cafeteria, etc will be well maintained there.
High-Level Platforms – All stations will be high-leveled and the length will be 600 mts.
Drainage System – Priority will be given to the drainage system. The drains will be cleaned as far as possible to eradicate diseases.
Thus, the Amrit Bharat Station Scheme in West Bengal will be a significant step taken by the Central Government which will provide every sort of facility available in the railway stations.
Next: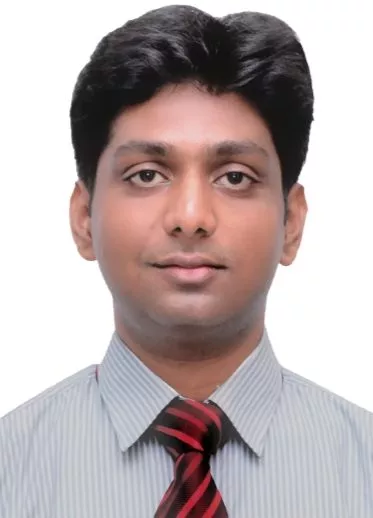 I am V. Manohar, a B.Sc graduate. I am working on an online application and form fill-up-related work. Apart from keeping an eye on various government schemes, I like to share information about them through the Moneygita.