Check your PM Vishwakarma Application Status and other details in this informative article.
Anyone looking for the PM Vishwakarma Status Check or getting worried about their application status, then we are here to help you with this detailed article.
As of now, many people have already registered for the PM Vishwakarma scheme and are looking for their application status update. Now for their application status, they don't need to visit the CSC center or any other place, as they can now easily check their status on their mobile only. Follow our given steps and get the PM Vishwakarma Status Check within 5 minutes.
What do we need for the PM Vishwakarma Status Check?
For the PM Vishwakarma Status Check we need only the registered mobile number (AADHAR linked) which has been used in the CSC center for the registration process.
If someone doesn't have the application number then don't worry, as with our given process you can check your status with your registered mobile only.
How to Check PM Vishwakarma's Status?
To check your status for the PM Vishwakarma scheme:
1. Visit the official portal of PM Vishwakarma. Click on the Login option.
2. Next, click on "Applicant/Beneficiary Login" under the Login header.
3. Enter your Registered Mobile Number (Aadhar Linked), Captcha, and click on the LOGIN option as shown.

4. Enter the 6-digit OTP sent to the registered mobile number and click on CONTINUE.

5. Now you can check the status and stages of your application.
6. Here applicants can download their full application form PDF.
5 Important Features of PM Vishwakarma Scheme
Details of other important features are given below:-
Credit Support: Here we can check our financial credit amount as given by the Government in two trances i.e. Rs 1,00,000 in 1st trance and Rs 2,00,000 in 2nd trance.

Digital Incentive: Check here for the Digital Incentive given under the PM Vishwakarma Scheme, which will provide a grant of Rs. 15,000 for adopting digital technologies in their businesses.

Skill Training: The full schedule details of the different skill training programs under the PM Vishwakarma Scheme can be viewed here.

Tool Kit: It includes all the details of the received tool kit and equipment as given on the completion of the skill training program.

Marketing Support: Different information on marketing support like quality certification, branding, promotion, and participation in trade fairs/exhibitions can be viewed from here.
PM Vishwakarma Scheme 2023 Overview
| | |
| --- | --- |
| Topic Name | Vishwakarma Scheme Online Apply |
| Launched By | PM Shri Narendra Modi |
| Under Category | Atma Nirbhar Bharat |
| Scheme Starting Date | 17th September 2023 |
| Scheme Launch Date | 15th August 2023 |
| Beneficiaries | Artisans and Craftspeople |
| Budget | Around Rs 13,000 to Rs 15,000 Crore. |
| Objective | Skill training, Modern tools usage, Incentives for digital transactions, and Market linkage support. |
| Official Website | https://pmvishwakarma.gov.in/ |
What is PM Vishwakarma Scheme?
The Vishwakarma Scheme is a great opportunity for all artisans and craftspeople also known as "Vishwakarmas", to create a path of a shining future. The Vishwakarma Scheme is a Government of India initiative with the primary goal of providing support to artisans and craftspeople so that the Indian culture and old traditional skills can prevail for a long time with a safe approach.
The scheme was actually launched on 15th August 2023 with a budget of around Rs 13,000 Crore approved by the Union Cabinet for a prolonged period of five years basically for the Financial Year 2024-2028.
The scheme aims to provide a comprehensive range of support to artisans and craftspeople (Vishwakarma's) which will finally help them to upgrade their skills, better marketing of their products, and improve their business more effectively.
Vishwakarma Scheme Eligibility
The applicant must be an Artisan or Craftsperson/Craftsman engaged in a family-based tradition.
The applicant must be engaged in the unorganized sector on a self-employment basis.
Minimum age limit is 18.
Please note that the registration and benefits under the Scheme are restricted to one member of the family only.
Required Documents for PM Vishwakarma Scheme
Aadhar Card
Ration Card.
Evidence of Occupation.
A Valid Mobile Number.
Bank Account Details.
Proof Of Income.
Caste Certificate (If required)
Vishwakarma Scheme Training Stipend and Toolkit Incentive
Under the Vishwakarma Scheme, all eligible beneficiaries will receive a training stipend of Rs. 500 per day during the Basic and Advanced Training programs.
Please note that the training stipend will be credited to the individual beneficiary's account through the DBT mode after the full completion of the training and certification by MSDE.
Under this scheme, there will be a toolkit incentive of Rs. 15,000 is to be provided to all the artisans and craftsmen after their skill verification which will be at the start of basic training.
Vishwakarma Scheme amount details
| | | |
| --- | --- | --- |
| Trances | Amount Of Loan | Repayment Tenure |
| 1st Trance | Upto Rs 1,00,000/- | 18 Months |
| 2nd Trance | Upto Rs 2,00,000/- | 30 Months |
Under the Vishwakarma Scheme, financial support will be provided to the eligible beneficiaries in the form of 'Enterprise Development Loans' at moderate interest rate.
As per the Vishwakarma Scheme, the total loan assistance would be Rs.3,00,000/- in which the beneficiaries can avail of the first loan tranche up to Rs. 1,00,000/- and second loan tranche up to Rs 2,00,000/- respectively.
The second loan tranche is only available to skilled beneficiaries who have already maintained a standard loan account and have done digital transactions in their business along with undergoing Advanced Skill Training.
Please note that the first loan tranche must be fully cleared before availing the second tranche.
The loan is required to be repaid in monthly installments and its repayment module is given below.
Objectives of the Vishwakarma Scheme
The primary objectives of the Vishwakarma Scheme are given as follows:
Recognition of artisans and craftspeople as "Vishwakarma", by which they can get all the benefits of this scheme.
To provide suitable training procedures and skill upgradation programs to implement their handcraft job more perfectly.
To provide better and more advanced tools to enhance their capability and quality of products.
Encouragement of digital transactions among artisans and craftspeople will create a path for a modernized country.
Creating new opportunities for growth through brand promotion of their product.
18 Trades Covered Under PM Vishwakarma Scheme
Carpenter
Boat Maker
Armourer
Blacksmith
Hammer and Tool Kit Maker
Locksmith
Sculptor(Moortikar, Stone Carver), Stone Breaker
Goldsmith
Potter
Cobbler
Masons
Basket/ Mat/Broom Maker/Coir Weaver
Doll & Toy Maker(Traditional)
Barber
Garland Maker
Washerman
Tailor
Fishing Net Maker
(Please note that the above list of trades may be updated and modified by the National Steering Committee after the approval of the Minister for MSME, Government of India.)
Benefits Of PM Vishwakarma Scheme
Skill upgradation program:- Under the Vishwakarma Scheme, all the applied artisans and craftspeople will be given skill upgradation training in the relevant areas of design, manufacturing, and finishing respectively.

Recognition of artisans and craftsman:- Under this scheme, a PM Vishwakarma Certificate and PM Vishwakarma ID Card will be given to each applicable person making them eligible to avail of all the benefits under the PM Vishwakarma Scheme

Enhancement of advanced technique:- Advanced technical classes will be given to the specific needs of all the applied craftspeople like tailors, carpenters, potters, cobblers, basket weavers, goldsmiths, blacksmiths, confectioners, barbers, etc., which will give them full practical knowledge of advanced techniques and their implements.

Financial help:- Besides the training program, the Vishwakarma Scheme will also provide financial help for business-related of up to Rs 10,000 to Rs 3,00,000.

Improved lifestyle:- With financial help and better business opportunities the lifestyle of the artisans and craftsmen along with small business owners will be improved remarkably.

Incentive given for tools:- The artisans and craftspeople under this scheme are also enabled to get a toolkit incentive of around Rs15,000 for the purchase of tools and equipment so that with modern time they should also acquire modern techniques.

More Employment Opportunities:- With all the features and benefits, the Vishwakarma Scheme will automatically generate more employment opportunities thus improving the economic conditions too.

Marketing of Their Product:- Under this Vishwakarma Scheme, marketing support is also available for their finished products which include proper branding, good promotion, certification process, e-commerce promotion, advertisement in trade fairs, and product publicity.

Complete Cost Handling:- Under this Vishwakarma Scheme, the Government will take responsibility for the entire cost and expenditure related to the various training and skill development programs.
Who is not eligible for the PM Vishwakarma Scheme?
A person who is engaged in Government service or any of their family members is not eligible under the Vishwakarma Scheme.
What is the interest rate of PM Vishwakarma Scheme?
Concessional rate of interest: 5% to be charged from the beneficiary with an Interest Subvention cap of 8% to be paid by MoMSME.
Helpline Details
Along with the status check we have provided full details on other information like Credit Support, Digital Incentive, Skill Training, Tool Kit, and Marketing Support in our article so that the user can track the complete activity of their PM Vishwakarma Scheme application form.
To save the precious time of our users, we have provided all the steps with relevant pictures for a better understanding of the PM Vishwakarma Status Check.
Hope our Money Gita team has been finally able to solve your queries on the status check with the correct information and details.
Next: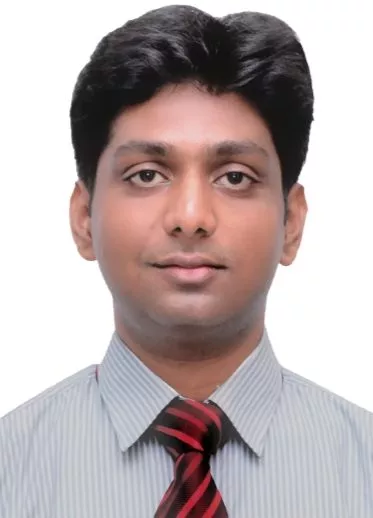 I am V. Manohar, a B.Sc graduate. I am working on an online application and form fill-up-related work. Apart from keeping an eye on various government schemes, I like to share information about them through the Moneygita.